Kentucky Quilt Trail

Rowan County Kentucky Foothills Quilt Trail



"Friendship Star"

Quilt Square #36
Location: 5955 Cranston Rd.
Geocode (latitude and longitude): 38.288349 -83.401847
Directions: From Morehead, follow Rt. 32 West (just over one mile past the I-64 interchange) to signal light at junction with Rt. 377/Cranston Rd.; then right 6.0 miles on Rt. 377. Quilt Square is at left on the front of a school.
Sponsor: Tilden Hogge Elementary School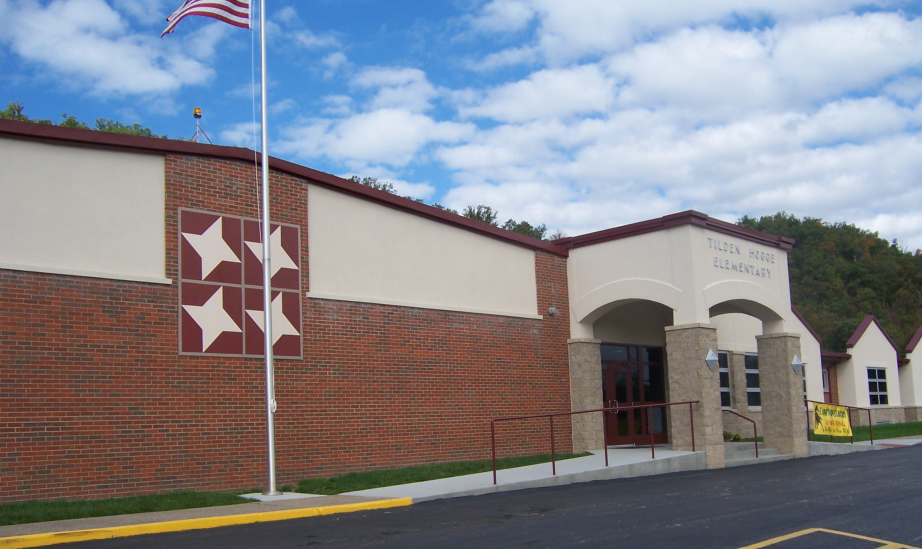 Building Owner: Rowan County Public School System
Painted by: Tilden Hogge School's "2006-2007" Fifth-Grade Students
Hung: October 16, 2007
By Willard Wages and Jimmy Brewer
Notes: The Quilt Square is painted in colors to match the trim of the newly remodeled school. *Seven students at a time were taken to the Morehead News's former printing press room (currently the Foothills Quilt Trail Painting Team's workshop) to paint the quilt square panels. Once finished, the quilt block was first put on display in the school's temporary location at the National Guard Armory. In August of 2007, the faculty, staff, and students moved back to their newly renovated school building. There the quilt square was put on display on the stage of the school's gymnasium until time for the installation on the outside of the school building. A flagpole was centered directly in front of the quilt square.